November has been full of smiles for so many reasons. Sure there's been frustrations and some not-so-memorable moments. Like a bad case of
conjunctivitis
, a sad wee boy needing to be rescued from a sleepover that didn't quite happen, 2 lots of failed fairy lights before we finally bought some that worked for the Christmas tree (you just try taking off a bunch of lights once all the decorations are in place on the tree without ruining the whole thing!), a near miss with
a mouthful of 'cat poo'
, some bickering about my new trousers when hubby
didn't quite agree with my fashion sense
, and a
broken cat flap door
just to name a few.
But you know what? Having committed these to paper now makes them seem so trivial and insignificant. And so very quickly forgotten when compared to the wonderful moments that made us smile:
Cat drawings. A four-year old talent grows.
Lighting up the sky on a bitterly cold Guy Fawkes night.
A pea in a pod.
Weight Watchers sticky date pudding made by hubby. Totally guilt free goodness.
Now that's what I call a real Kiwi Christmas parade.
Discovering the delight of macarons from Bohemein Fine Chocolates.
Melt in the mouth meringue and amazing flavours.
Chocolate, hazelnut, vanilla, damson plum, passionfruit, coffee, sea salt, and raspberry.
Sensational.
The scent of first roses from the garden
Crafting Christmas cookies
Miniature
punch buggies
on the back of a model train at the annual Rail Expo.
Way, way, way too many to 'punch' them all but they sure brought us smiles.
Rediscovering banana & cinnamon on toast.
An oldie but a goodie.
Beach bunnies.
I ♥ seeing these two being brothers.
Co-existing. Sharing the same time and space.
Happily, peacefully...well mostly!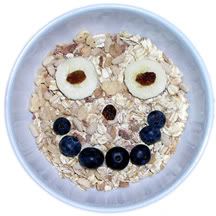 This is a link-up to Project Smile
hosted by Alicia at
A Beautiful Mess.